Introduction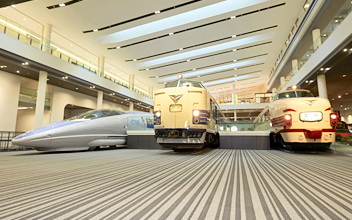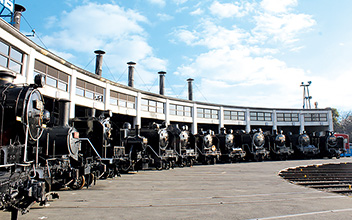 On April 29, 2016, the Kyoto Railway Museum opened to the public, offering the opportunity to experience Japan's steps toward modernization through its railway history in the city of Kyoto, where both tradition is valued and innovation continues.
The fundamental concept of our museum is to become the "hub of railway culture that progresses with its community." We seek to unite ourselves with local communities by setting a basic mission: to "contribute to the revitalization of local communities through business activities centered on the railway."
In cooperation with our local community—including academic facilities and facilities around the museum—our goal as a museum is to contribute to regional revitalization while creating a museum accepted by many as both a "place of rest" and a "place of learning" where anyone can "discover, touch and experience" the history for themselves.
Our museum will play a role in society that is rich in sensitivity and knowledge and promote the social significance of the railway business by creating activities that promote the inheritance of preservation, skills and culture as well as the developments and inventions that were based in the history of the railways that our ancestors have created.
As a general railway museum, we implement a wide variety of cultural activities for the enjoyment of not only railway fans but a wide variety of visitors that help deepen their understanding of the railway. Such activities include creating areas to learn about the safety and technology of the railway, guided tours from the museum staff and workshops prepared by employees of JR-West.
Additionally, the museum's documents and materials are at the core of all its activities, and have been acquired and preserved in a systematic fashion. We put great effort into investigative research and creating exhibitions or educational activities that awe and inspire our guests, all while working hard in our role of supporting the preservation and succession of our railway's cultural heritage. We are confident that the Kyoto Railway Museum's activities will exceed your expectations.
Kyoto Railway Museum
Umetetsu, Our Official Mascot
In line with our basic concept of becoming a "hub of railway culture that is closely connected to our surrounding communities", in May 2015 we asked the students of five Kyoto art colleges to submit ideas for our mascot. The 129 entries underwent various selection processes, including a popularity poll and a screening by our committee, before we made our final decision.
About our mascot
The motif for the mascot is the swallow, which since ancient times has been a symbol of coexistence between humankind and nature, and is reminiscent of Umekoji, an area rich in natural beauty that receives many visitors. It incorporates the wish that the swallow, as a migratory bird, will spread the word about the Kyoto Railway Museum to many people far and wide, and that railway culture will be passed down to future generations.
"Umetetsu", our official mascot
The story
"Umetetsu" is a young male swallow, full of energy and brimming with curiosity, who visits Kyoto for the first time one spring. He happens to see a steam locomotive and railway, and immediately feels that his destiny is calling him. He starts to visit that same spot every day. And that place was the Umekoji Steam Locomotive Museum. When he found out that the new Kyoto Railway Museum was to open in 2016, he proclaimed himself its mascot.
Self introduction
Nobody could love the railway more than I do. I love it so much that I even made this hat and bag (a leather bag for railway staff). As you can see, I'm rather good at making things so I can handle making railway-related merchandise. My best features are my childlike qualities: rosy cheeks, tousled feathers, and eyebrows raised out of unquenchable curiosity. As your flying PR manager, I ("Umetetsu") will run advertising campaigns as well.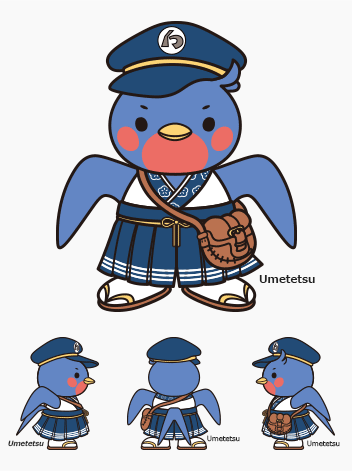 Official deputy mascot, "S-maru"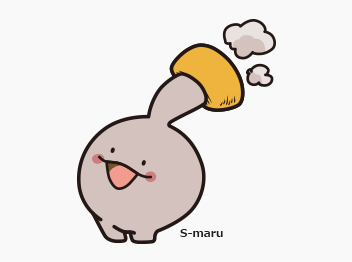 Profile
Modeled on the 230-233 steam locomotive. As a British-style steam locomotive "S-maru" pretends to be British but was actually born and bred in Japan.